Transcript:
So let's look at what changed. First, we've got to move her into it being a musical star because this is Judy Garland. She's going to have to sing musical numbers in this particular remake. We're still going to have our drunken actor and they're going to marry and he's going to be jealous. This is something that remains the same all the way until we get to Bradley Cooper and we'll talk about why that changes. We're going to have our Academy Award moment because musicals were things that earned Academy Awards back in the day of course. He's going to commit suicide off-screen. He's going to walk off into the ocean as the noble man that he is and she too will introduce herself as Mrs. Norman Maine. So these things remain exactly the same. When the Writer's Guild arbitrates a script to decide who should get final credit, they look at all versions of a script. They have a blind group of writers who sign up to do this and they get the scripts –writer one, writer two, writer three. You don't get any names and then you decide statistically how much of a percentage of this person's original work made it to the end and that's how they decide credit. So I am looking at this as if I'm arbitrating the various versions of this script to see how much credit Dorothy Parker still deserves. In this case, I think a lot right? They're borrowing a lot of what she did.
Watch this entire presentation
Connections at conferences matter! Through the most recent SCMS, I met Vicki Callahan, whose film history focus right now is on Mabel Normand. When she learned I could put together a lecture on the importance of the female voice in the A Star is Born franchise she asked me to give that lecture to her master students.
It made for a great opportunity for me to hone the ideas I'm working on for a chapter on that franchise that I'm writing for a new book from Bloomsbury: The Bloomsbury Handbook Of International Screenplay Theory. It's always nice when one piece of research can be purposed in other ways – and it's always fun revisiting such a female-centric film franchise – one that drew the talents of such powerful performers as Janet Gaynor, Judy Garland, Barbara Streisand, and Lady Gaga.
Find out why in this lecture!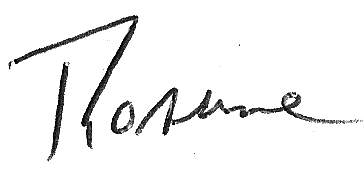 ---
Podcast: Play in new window | Download
Subscribe: Google Podcasts | RSS