Transcript:
I like this. It's hard for you to read but it's literally in an archive — the front cover of the first script and I do love to remember that it all started on the page. It is something that was written first and so amazing these folks touched this and we can go look at it at the Herrick Library. These are the credits on this 1937 A Star Is Born that you just watched. So you notice that the major screenplay credits are up here. Then we have from a story by so Wellman and Carson wrote the basic story. These guys translated it into a screenplay right and then because IMDb tries to resurrect people who worked on things but weren't credited at the time, you see all these names in here. It is in Ben Hecht's autobiography. He claims to have written the final line — " I am Mrs. Norman Maine." Did he? Did he not? There's no paper trail for that right and he was known to be kind of an arrogant guy and he like to take credit for a lot of things but he's on the list. We should pay attention.
Watch this entire presentation
Connections at conferences matter! Through the most recent SCMS, I met Vicki Callahan, whose film history focus right now is on Mabel Normand. When she learned I could put together a lecture on the importance of the female voice in the A Star is Born franchise she asked me to give that lecture to her master students.
It made for a great opportunity for me to hone the ideas I'm working on for a chapter on that franchise that I'm writing for a new book from Bloomsbury: The Bloomsbury Handbook Of International Screenplay Theory. It's always nice when one piece of research can be purposed in other ways – and it's always fun revisiting such a female-centric film franchise – one that drew the talents of such powerful performers as Janet Gaynor, Judy Garland, Barbara Streisand, and Lady Gaga.
Find out why in this lecture!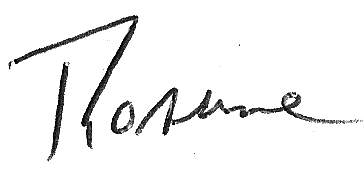 ---
Podcast: Play in new window | Download
Subscribe: Google Podcasts | RSS