Transcript:
Here we are. We're talking about the importance of female creatives in A Star Is Born. For me, that's really what it's all about. I like to my begin my lectures about the fact that I would like to acknowledge that this event is happening on the traditional lands of the Tongva people. That's what Los Angeles is and we should recognize that there were people here before us and we need to respect their history and they're the people who still exist on this land. So I like to start with that. I learned that when I went to a conference in New Zealand and they start all their lectures that way and I thought that was quite beautiful. As you just said so I don't need this. These are the shows that I've worked on. These are the books that I have written. The lecture we're speaking on today is going to come up next year in the book. I also am on the editorial board for Written By magazine, which I happen to have a copy of right next to me. It's free online. So the magazine of the Writers Guild. I recommend people read it and it always has interviews with movie writers or television writers and that's really good. I also do book reviews for the Journal of Screenwriting. It's a great place for new academics to get published. If there are books you feel like reviewing or you'd like a free copy of you can write a review for me. So Vicki will get you in touch with me if that's interesting to you.
Watch this entire presentation
Connections at conferences matter! Through the most recent SCMS, I met Vicki Callahan, whose film history focus right now is on Mabel Normand. When she learned I could put together a lecture on the importance of the female voice in the A Star is Born franchise she asked me to give that lecture to her master students.
It made for a great opportunity for me to hone the ideas I'm working on for a chapter on that franchise that I'm writing for a new book from Bloomsbury: The Bloomsbury Handbook Of International Screenplay Theory. It's always nice when one piece of research can be purposed in other ways – and it's always fun revisiting such a female-centric film franchise – one that drew the talents of such powerful performers as Janet Gaynor, Judy Garland, Barbara Streisand, and Lady Gaga.
Find out why in this lecture!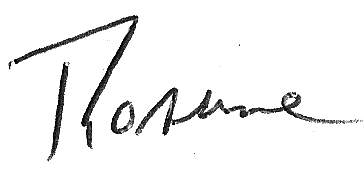 ---
Podcast: Play in new window | Download
Subscribe: Google Podcasts | RSS