Transcript:
1976 comes along and this is Barbra Streisand and Kris Kristofferson. So 54 or jump into 76. It's kind of like once every generation there's an interest and a need for this movie. Partially because female creatives, whether they be writers or actresses, see this as a great piece to work from and a great way to reflect on their moment in culture right? So this is a big fancy deal. Look at these great photographs. Let me tell you, this is going to be written by Joan Didion and John Gregory Dunn. They are a married couple who write their own novels as you see here and work out of New York. They get hired to do this and Joan is going to have her own imprint on it. We're going to see that in a second. I also want to highlight the fact that John Gregory Dunn wrote this marvelous book if you've never read it called Monster: Living Life Off the Big Screen. It's about the writing of this film Up Close and Personal, which was meant to be the story of Jessica Savitch, an anchorwoman who died when she was high on cocaine and drove her car into a lake and drown and by the time they were done it had nothing to do with her at all and so this tells you the eight-year struggle to get the movie made out of the Disney company. It's a really a good inside look at how writers and producers work with studios.
Watch this entire presentation
Connections at conferences matter! Through the most recent SCMS, I met Vicki Callahan, whose film history focus right now is on Mabel Normand. When she learned I could put together a lecture on the importance of the female voice in the A Star is Born franchise she asked me to give that lecture to her master students.
It made for a great opportunity for me to hone the ideas I'm working on for a chapter on that franchise that I'm writing for a new book from Bloomsbury: The Bloomsbury Handbook Of International Screenplay Theory. It's always nice when one piece of research can be purposed in other ways – and it's always fun revisiting such a female-centric film franchise – one that drew the talents of such powerful performers as Janet Gaynor, Judy Garland, Barbara Streisand, and Lady Gaga.
Find out why in this lecture!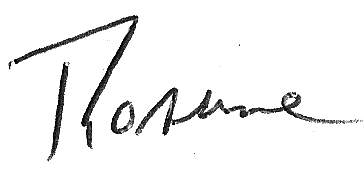 ---
Podcast: Play in new window | Download
Subscribe: Google Podcasts | RSS