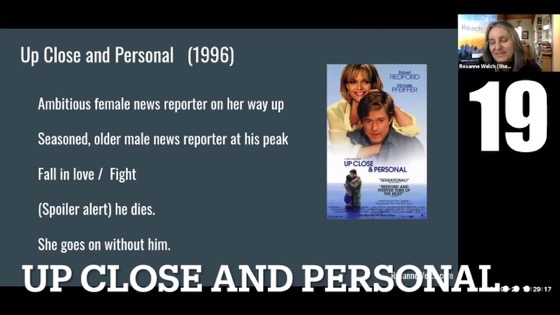 Transcript:
Just briefly I wanted to cover the fact that so 20 years later, Joan and John are going to write "Up Close and Personal." It's about an ambitious female news reporter, her seasoned older male news reporter, who's at his peak but he's Robert Redford so he's not failing but he's about to fail. He's hit the best of his career. They fall in love. They fight. Spoiler — he dies not over trying to help her but like his world is over and it's time for him to go and then she goes on with that. It's the same freaking basis but I wouldn't say that it's a remake of A Star is Born right? There's not enough in there that makes it the same.
Watch this entire presentation
Connections at conferences matter! Through the most recent SCMS, I met Vicki Callahan, whose film history focus right now is on Mabel Normand. When she learned I could put together a lecture on the importance of the female voice in the A Star is Born franchise she asked me to give that lecture to her master students.
It made for a great opportunity for me to hone the ideas I'm working on for a chapter on that franchise that I'm writing for a new book from Bloomsbury: The Bloomsbury Handbook Of International Screenplay Theory. It's always nice when one piece of research can be purposed in other ways – and it's always fun revisiting such a female-centric film franchise – one that drew the talents of such powerful performers as Janet Gaynor, Judy Garland, Barbara Streisand, and Lady Gaga.
Find out why in this lecture!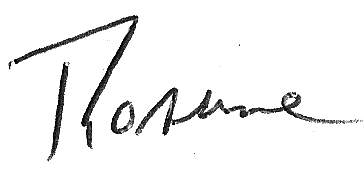 ---
Podcast: Play in new window | Download
Subscribe: Google Podcasts | RSS