Transcript:
So it's been really important to reincorporate these movies into and to see the progression of how they fit into International World Cinema. I think that's really important. So I'm starting with "Nothing But A Man" which is a beautiful film interestingly enough made by not an African-American filmmaker but considered to have captured the struggle quite well. In this Ivan Dixon plays a railroad worker and he just moves from state to state avoiding the Jim Crow South. Trying to avoid the treatment that he would receive if he settled into any of these locations but you see him receive the treatment. So we're dealing with the underpinning of how Americans are treating Americans of color in this time period and that was very harsh. It's a sad side note. I actually worked with Ivan Dixon's daughter on a show years ago and he did a show called "Hogan's Heroes" which you may or may not have seen in reruns and it kind of ruined his independent film career because they thought he'd sold out but in fact, it's a show about four prisoners of war in a German prisoner War Camp. It's a comedy. I don't understand how they ever thought that was a good idea but it was very popular in the late 60s and when people argued with him about why he did that piece because it made Nazis funny he said I had to prove that black men were there in the war and I thought that seeing me in that set of prisoners was important enough that I should do that but it meant that he didn't do a lot of more serious films after that because of doing a comedy which I think is sad.
Watch this entire presentation
At the recent Screenwriting Research Network conference in Vienna, I gave this talk titled "From Jeanne to Suso to Julie to Spike: How Jeanne Macpherson's Manual on Screenwriting Influenced Italian Realism which Influenced Black Independent Film in the U.S."
In the talk, I trace the ways a manual about screenwriting by silent film writer Jeanne Macpherson influenced Suso Cecchi d'Amici who began to utilize Macpherson's ideas and became the queen of Italian neorealism screenwriting in Europe. Then those Italian neo-realist screenwriters in turn inspired the Los Angeles School of Black Independent Film Makers (the L.A. School). In turn, such as Charles Burnett, Billy Woodberry, Haile Gerima, and Julie Dash and their ideas fueled Spike Lee. Finally, when he became the first Black man to head the jury at the Cannes Film Festival (where Suso had once served) his choice of films influenced yet another generation of screenwriters.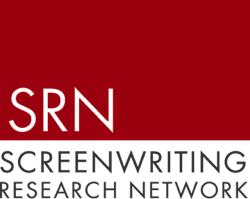 Podcast: Play in new window | Download
Subscribe: Google Podcasts | RSS