For each Workshop the Stephens College MFA in TV and Screenwriting hosts a panel with the Writers Guild Foundation which takes place at the Guild offices in Los Angeles. For this August it will be on Zoom which means many more attendees can RSVP to join us – and we hope you will because this panel is extra-special. 
It's the second year in a row we've been able to invite an MFA alumna to be a panelist because they have become a working writer. Last year it was Class of 2019's Sahar Jahani (who has written for Ramy and 13 Reasons Why) and on this panel we'll be welcoming Class of 2020's Christina Nieves to discuss Writing Girls Coming of Age Stories thanks to her new position as a staff writer on Generation.
We hope you can join me, Dr. Rosanne Welch, Executive Director of Stephens College MFA in TV and Screenwriting as I moderate the discussion.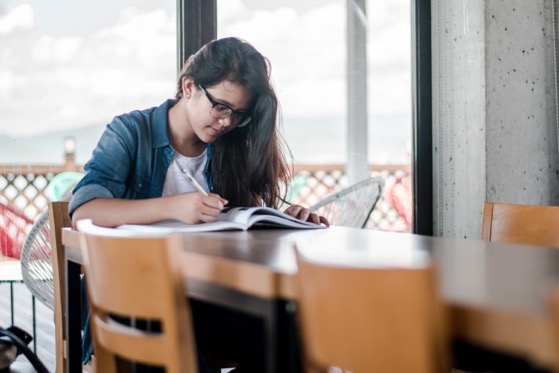 Photo by Kyle Gregory Devaras on Unsplash
More Than A Period: Writing Girls Coming of Age Stories For TV

Wednesday, August 12, 2020
4:30 PM  6:00 PM

We at the WGF may have hit a pause on our live events, but thanks to technology, we're aiming to provide more access to advice and knowledge from film and TV writers while we're all social distancing. Over the last few months, we've been hosting free Zoom panels about craft and all things relevant to writers.

For this session, we team up with Stephens College MFA in TV and Screenwriting for a discussion about crafting girls' coming-of-age stories. The panel of writers will share how their shows address this formative period for its characters, how their own experiences informed their writing, and why coming-of-age stories are an endless source of stories.

Panelists:

Sonia Kharkar – Executive Story Editor, On My Block, Never Have I Ever
Christina Nieves – Staff Writer, Generation
Ilana Peña – Creator, Diary of a Future President
Moderated by Dr. Rosanne Welch, Director of Stephens College MFA in TV and Screenwriting.

Panel starts at 4:30pm Pacific time.

Space is limited so RSVP now. After signing up, you'll receive information on how to access the Zoom panel.

If you have any questions, please feel free to reach out to us at events@wgfoundation.org.

For anyone who was unable to RSVP for the panel, we will record and post it at a later date