Transcript:
Okay. Here's where I find Dorothy Parker's female focus coming to us. It begins with this grandmother. A female character has the money to give her granddaughter what she needs to follow her dream. That's a big deal. Thinking that a woman in that period — who is now some 50 years older than the woman starring in the film — could have agency and could choose to give the money and trust her granddaughter when her own parents are not trusting her. I think that relationship is so key. That maternal relationship is a very big deal. Dorothy Parker's mother died when she was quite young. I think she was 9 or 10. She didn't like her stepmother but she liked her grandmother. So clearly that's represented in this piece. Also even though Esther seems a little weak and fluffy at some points, she certainly stands up for herself when she needs to right? In this, we see Norman is a very desperate and envious guy. Some of what we read about Alan Campbell, he was desperate to succeed. He was desperate to be famous. After they divorced and he couldn't get a job screenwriting, a producer literally said to him "Look, get back together with the old lady. She's the one we want. Together we'll hire you." Imagine how humiliating that would be for someone and not man or woman but I want to be talented. I want to be recognized as someone of quality but I can't be without attaching myself to this other person.
Watch this entire presentation
Connections at conferences matter! Through the most recent SCMS, I met Vicki Callahan, whose film history focus right now is on Mabel Normand. When she learned I could put together a lecture on the importance of the female voice in the A Star is Born franchise she asked me to give that lecture to her master students.
It made for a great opportunity for me to hone the ideas I'm working on for a chapter on that franchise that I'm writing for a new book from Bloomsbury: The Bloomsbury Handbook Of International Screenplay Theory. It's always nice when one piece of research can be purposed in other ways – and it's always fun revisiting such a female-centric film franchise – one that drew the talents of such powerful performers as Janet Gaynor, Judy Garland, Barbara Streisand, and Lady Gaga.
Find out why in this lecture!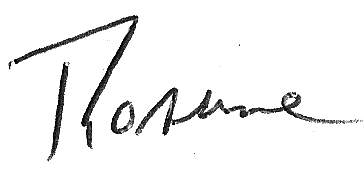 ---
Podcast: Play in new window | Download
Subscribe: Google Podcasts | RSS