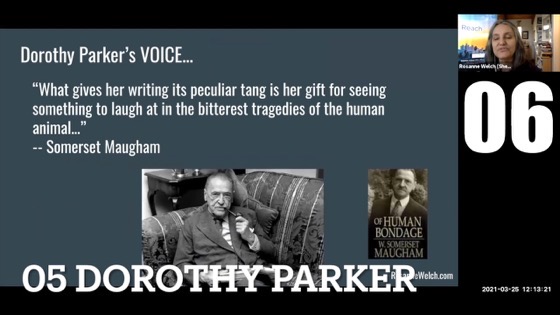 Transcript:
So that's the writing credits but I will say that it was her voice that did it and this in fact is one of the quotes that makes me — gives me evidence for that. Somerset Maugham, a very, very famous writer in his own time. A novelist so much better than a movie writer. Much more literate and important and he recognized right away she had this gift for finding something to laugh at in the bitterest tragedies of the human animal and that is exactly what this story is — the bitterest tragedy of life that someone you love cannot deal with the fact that you are having more success or luck in life than they are and that is the saddest thing or one of the saddest experiences that they could imagine. So I think that's important for us to keep in mind when we think about her voice and how it appears in this particular piece. I love her. As we said, her wittiness is there. She was talking about a time when the Motion Picture Academy was trying to create a union for writers and this is what she had to say about having them watch "…was like trying to get laid in your mother's house. Somebody was always in the parlor watching." They couldn't trust them obviously. So this wit and this sadness I think very interestingly connects inside this story..
Watch this entire presentation
Connections at conferences matter! Through the most recent SCMS, I met Vicki Callahan, whose film history focus right now is on Mabel Normand. When she learned I could put together a lecture on the importance of the female voice in the A Star is Born franchise she asked me to give that lecture to her master students.
It made for a great opportunity for me to hone the ideas I'm working on for a chapter on that franchise that I'm writing for a new book from Bloomsbury: The Bloomsbury Handbook Of International Screenplay Theory. It's always nice when one piece of research can be purposed in other ways – and it's always fun revisiting such a female-centric film franchise – one that drew the talents of such powerful performers as Janet Gaynor, Judy Garland, Barbara Streisand, and Lady Gaga.
Find out why in this lecture!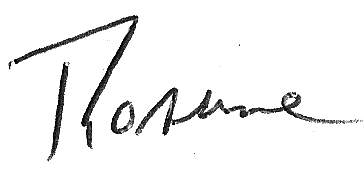 ---
Podcast: Play in new window | Download
Subscribe: Google Podcasts | RSS