Transcript:
Where, first of all, let's look at these credits. One of the things I want to make point of so here's Moss Hart. He takes full credit for the screenplay but it is based on the one that Dorothy did with Alan and Robert right? So this is how our credits read properly. What's interesting about this is he says when he's asked during his rewrites about some things he did not change at all and he didn't for this very reason. He felt they were perfect the way they were. They were perfect the way she wrote them. He could not top those lines. So the 1954 version is still an echo and a mimic of Dorothy Parker in my opinion based on Moss Hart's confession. If you want to put it that way and Moss Hart if you've never read Act One, this is his autobiography of growing up poor in New York, working in some summer camps that are very much like dirty dancing summer camp, and eventually making it on Broadway. It's quite a good book if you're interested in that period. Of course, the joke is how much of it is true and how much did he elaborate on. We will never really know. There is then obviously a real biography of him if you are interested but here's the man who's rewriting this version of A Star Is Born, so I will say though it is written solely by a man, it is a man relying on and reusing the words of a woman's. The female imprint is still highly there in this version.
Watch this entire presentation
Connections at conferences matter! Through the most recent SCMS, I met Vicki Callahan, whose film history focus right now is on Mabel Normand. When she learned I could put together a lecture on the importance of the female voice in the A Star is Born franchise she asked me to give that lecture to her master students.
It made for a great opportunity for me to hone the ideas I'm working on for a chapter on that franchise that I'm writing for a new book from Bloomsbury: The Bloomsbury Handbook Of International Screenplay Theory. It's always nice when one piece of research can be purposed in other ways – and it's always fun revisiting such a female-centric film franchise – one that drew the talents of such powerful performers as Janet Gaynor, Judy Garland, Barbara Streisand, and Lady Gaga.
Find out why in this lecture!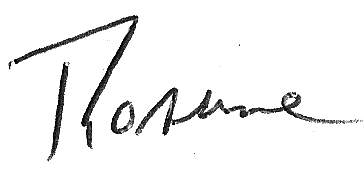 ---
Podcast: Play in new window | Download
Subscribe: Google Podcasts | RSS