Transcript:
I think we sometimes have to think about women who wrote western novels which were then adapted by men but the core characters are going to have come from the female perspective. So for me, that's Edna Ferber and it's always weird that she wrote you know "So Big" and "Cimarron" and "Giant" which is a huge sprawling thing and she's an easterner. She's a member of the Algonquin Round Table. She hangs around with you know Harpo Marx and you know Alexander Wolcott and she's doing all that witty New York stuff but she's writing about this period. Which is to me reminiscent of the fact that Teddy Roosevelt right is just a straight New Yorker but he comes out here and becomes I'm the West dude and I'm gonna do all that stuff. So anyone can claim to sort of own the West because it becomes our American Myth and everybody wants to be tied to that. Which is why I think Edna Ferb is someone I think you should read.
The Stephens College MFA in TV and Screenwriting is building a relationship with the Autry Museum of the American West since both organizations are devoted to bringing out more diverse and untold stories.  Last year we were able to take our cohort of graduating MFA candidates to the museum's theatre for a showing of Michael Wilson's Salt of the Earth and we had plans to present a film of our choice this year – but of course the pandemic changed all that.  Instead, Autry Curator Josh Garrett-Davis asked me if I would sit for an interview about female screenwriters in the western genre and so "When Women Wrote Westerns" came to be a part of their "What Is a Western? Interview Series". 
I had a great time discussing so many wonderful women writers – from Jeanne MacPherson to D.C. Fontana to Edna Ferber to Emily Andras.  If you love westerns I suggest you watch Josh's other interviews covering everything from the work of Native Americans in Western movies to films in the western-horror hybrid. —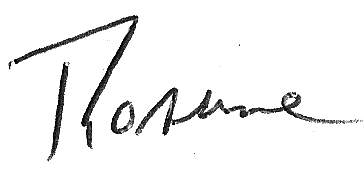 ---
What this entire presentation
As part of a series exploring the significance of the Western genre and the ways in which the movies shape our understanding of the American West, Autry Curator Josh Garrett-Davis interviews Professor Rosanne Welch about the women screenwriters of Hollywood and their contributions to the Western genre.
Find more information at the Autry Museum of the American West
Podcast: Play in new window | Download
Subscribe: Google Podcasts | RSS