Transcript:
…but interestingly enough in a place where it's been ignored, it came deeply into the world of the black filmmakers of the 1970s who felt that they wanted finally to show the world and how harsh it had been in their lives. So we see a lot of that influence come through these movies which also didn't end up often in mainstream film courses. You had to take a side class right and that's a difficult thing.
Watch this entire presentation
At the recent Screenwriting Research Network conference in Vienna, I gave this talk titled "From Jeanne to Suso to Julie to Spike: How Jeanne Macpherson's Manual on Screenwriting Influenced Italian Realism which Influenced Black Independent Film in the U.S."
In the talk, I trace the ways a manual about screenwriting by silent film writer Jeanne Macpherson influenced Suso Cecchi d'Amici who began to utilize Macpherson's ideas and became the queen of Italian neorealism screenwriting in Europe. Then those Italian neo-realist screenwriters in turn inspired the Los Angeles School of Black Independent Film Makers (the L.A. School). In turn, such as Charles Burnett, Billy Woodberry, Haile Gerima, and Julie Dash and their ideas fueled Spike Lee. Finally, when he became the first Black man to head the jury at the Cannes Film Festival (where Suso had once served) his choice of films influenced yet another generation of screenwriters.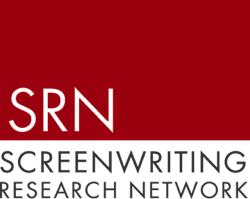 Podcast: Play in new window | Download
Subscribe: Google Podcasts | RSS