I spent a lovely and engaging morning in the company of several international screenwriting academics discussing teaching online thanks to being invited to this virtual Bucharest Symposium in Screenwriting and Literature by Tudor Voican, PhD, WallachiaIFF Jury President.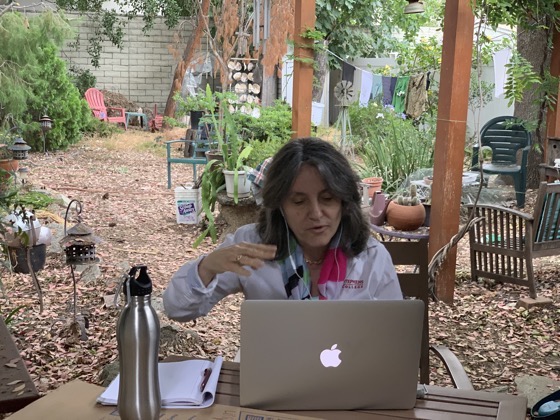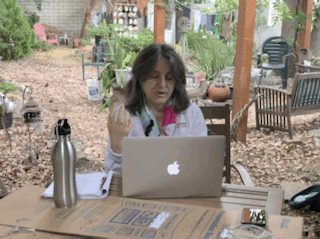 The invitation arrived in my email inbox and almost looked like a fake – until I saw the names of the other participants and knew them to be pretty stellar in their fields. So I said yes.  We'll meet online each Sunday for 3 Sundays to make 20 minute presentations to each other and share our knowledge.  
Though I would have loved to actually fly to what Tudor calls "the legendary land of Principe Vlad III Drăculea aka Vlad the Impaler, Voivode of Wallachia" but for now I am outside on the patio using our built-in Zoom background.