With the full recording of "How The Chaos Of Collaboration in the Writers Room Created Golden Age Television"
Subscribe to Rosanne's Channel and receive notice of each new video!
When the folks hosting the conference announced their theme as "Screen Narratives: Chaos and Order" the word 'chaos' immediately brought to mind writers rooms. I offered a quick history of writers rooms (the presentations are only 20 minutes long) and then quoted several current showrunners on how they compose their rooms and how they run them.
Transcript
This is my teaching philosophy. Words Matter. Writers Matter. Women Writers Matter, and that's something I try to focus on as much as possible. There's a lot of women who never get mentioned and that bothers me but that's a different lecture so — I did that last year this year. We're talking about why writers are important and how the writers room works. As far as I'm concerned we have to remember that writer precedes director so I want more of our students to know the names of the writers of their favorite films not always just the directors because when you talk about a film you don't say "Do you remember that beautiful camera angle in scene seven?" You say "My name is Inigo Montoya. You killed my father. Prepare to die" and that is something the writer did so I think we have to remember that the dialogue is what makes movies special and the characters.
For more information on the Screenwriting Research Network, visit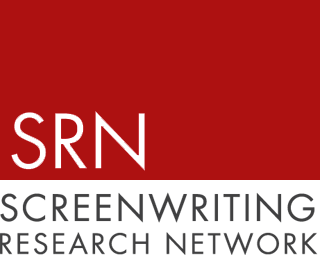 ---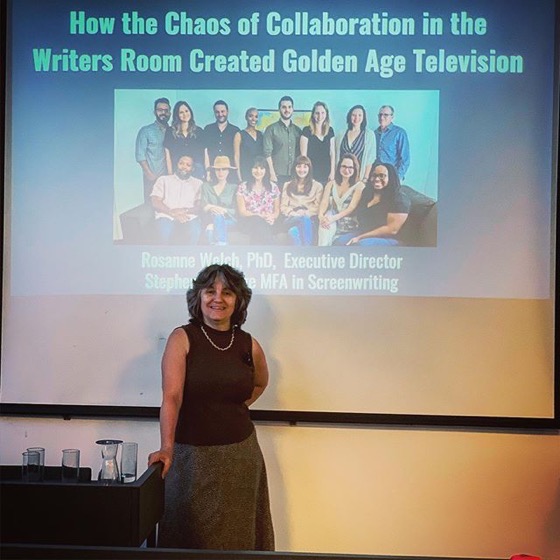 ---
* A portion of each sale from Amazon.com directly supports our blogs
** Many of these books may be available from your local library. Check it out!
Podcast: Play in new window | Download
Subscribe: Google Podcasts | RSS