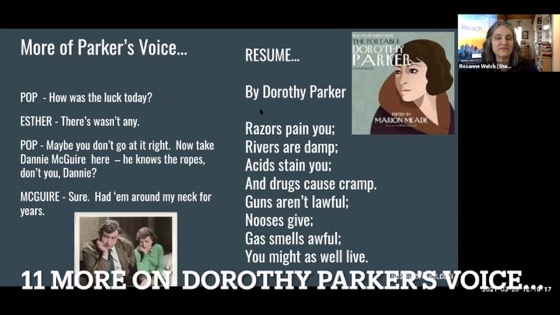 Transcript:
I think you'll notice also in the lines here, this is a great bit —
"How's your luck?
There wasn't any.
Maybe you don't do it right. No, take Danny McGuire here. He knows the ropes, don't you, Danny?
Sure. Had 'em around my neck for years."
She's always thinking about suicide. Sadly. She's always thinking about ways to kill yourself and this is best evidenced in this poem that she's famous for. I don't know if you've ever seen it before. You're probably reading it to yourself right now, so I shall not read it out loud but it is quite brilliant, and look what she's focusing on and that's her "resume." Think about the title and think about the words there and how they come across inside A Star Is Born."
Watch this entire presentation
Connections at conferences matter! Through the most recent SCMS, I met Vicki Callahan, whose film history focus right now is on Mabel Normand. When she learned I could put together a lecture on the importance of the female voice in the A Star is Born franchise she asked me to give that lecture to her master students.
It made for a great opportunity for me to hone the ideas I'm working on for a chapter on that franchise that I'm writing for a new book from Bloomsbury: The Bloomsbury Handbook Of International Screenplay Theory. It's always nice when one piece of research can be purposed in other ways – and it's always fun revisiting such a female-centric film franchise – one that drew the talents of such powerful performers as Janet Gaynor, Judy Garland, Barbara Streisand, and Lady Gaga.
Find out why in this lecture!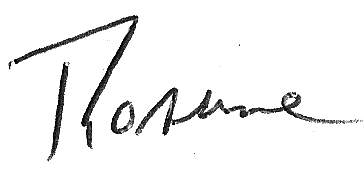 ---
Podcast: Play in new window | Download
Subscribe: Google Podcasts | RSS