Transcript:
…and then really in the very modern-day what I think is really interesting is there's a show on Sci-Fi called "Wynonna Earp" and it's out of Canada. So we have a Canadian, Emily Andrus, and so female writer. She's taking a western icon, Wyatt Earp and she's flipping it and giving his great-granddaughter the job of using his big rifle – which is called Peacemaker – and killing the ghosts of all the bad guys that Wyatt Earp was once up against because they come back. All right? So oh what a flip of our story, right? I think that's a really cool and people sort of dismiss it but it also has a really lovely LGBTQ storyline because they give Wynonna a sister who's gay and she and the sheriff – who's a girl – are a partnership and you're like whoa – girl Sheriff having a relationship. The whole thing is like so all this new stuff and yet there's a really cool book called "Roaring Camp." It's about the Gold Rush by Susan Johnson. Using primary documents she documented all these people who truly lived in the Gold Rush and I remember this great team of two men who ran a restaurant for like 40 years together and they lived together. Of course, there's no paperwork that says they were a couple because nobody's going to write that down in the day but you know that's what was going on. It's like all these people occupied the west and we don't talk about them and for whatever reason, maybe because women are forgotten a lot, they also like to look for those other forgotten stories and bring them to life. So I think Emily's a pretty cool person and I'm really interested in a Canadian looking at American history. Very interesting.
The Stephens College MFA in TV and Screenwriting is building a relationship with the Autry Museum of the American West since both organizations are devoted to bringing out more diverse and untold stories.  Last year we were able to take our cohort of graduating MFA candidates to the museum's theatre for a showing of Michael Wilson's Salt of the Earth and we had plans to present a film of our choice this year – but of course the pandemic changed all that.  Instead, Autry Curator Josh Garrett-Davis asked me if I would sit for an interview about female screenwriters in the western genre and so "When Women Wrote Westerns" came to be a part of their "What Is a Western? Interview Series". 
I had a great time discussing so many wonderful women writers – from Jeanne MacPherson to D.C. Fontana to Edna Ferber to Emily Andras.  If you love westerns I suggest you watch Josh's other interviews covering everything from the work of Native Americans in Western movies to films in the western-horror hybrid. —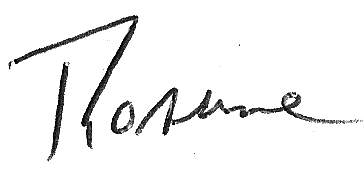 ---
What this entire presentation
As part of a series exploring the significance of the Western genre and the ways in which the movies shape our understanding of the American West, Autry Curator Josh Garrett-Davis interviews Professor Rosanne Welch about the women screenwriters of Hollywood and their contributions to the Western genre.
Find more information at the Autry Museum of the American West
Podcast: Play in new window | Download
Subscribe: Google Podcasts | RSS