Dr. Rosanne Welch presents "How Doctor Who Redefined Masculinity: A Study of the Doctors and their Male Companions" at the Cal Poly Pomona University Library. Dr. Welch teaches in the IGE (Interdisciplinary General Education) program.
Transcript:
But now, our generation is starting to look also at how do they parent? Will this person make a good father to the children I might have and we're going to see that reflected in Doctor Who. Then, of course, all of them mentioned good hygiene, which we all know is a code word for hot looking and I think that's true of most of our Doctors. Then ambition and honesty is a pretty basic one. Of course, if you flip that, it's really all the stuff that men are looking for in women, as well. So, it's just really what makes a quality human being and I think that's really of interest to us. The other thing I would say is that that, as I said, is reflected in all of our guys.
A clip from this 5th talk on various aspects of Doctor Who presented by Dr. Welch. You can find Dr. Welch's other Doctor Who talks using the links below.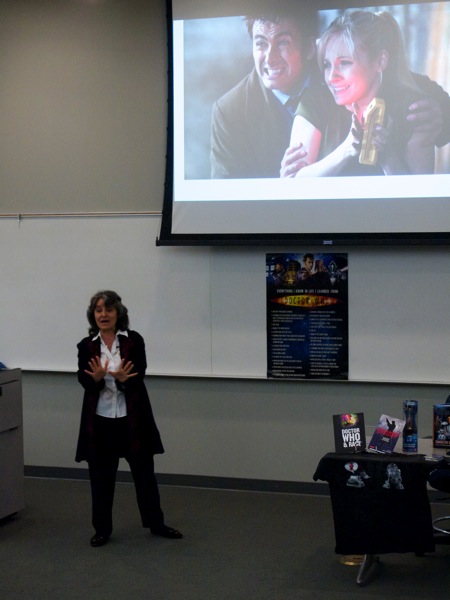 Follow Dr. Rosanne Welch on the Web and via social media at:
Podcast: Play in new window | Download
Subscribe: Google Podcasts | RSS