With the full recording of "How The Chaos Of Collaboration in the Writers Room Created Golden Age Television"
Subscribe to Rosanne's Channel and receive notice of each new video!
When the folks hosting the conference announced their theme as "Screen Narratives: Chaos and Order" the word 'chaos' immediately brought to mind writers rooms. I offered a quick history of writers rooms (the presentations are only 20 minutes long) and then quoted several current showrunners on how they compose their rooms and how they run them.
Transcript
In terms of the history of writer's rooms, comedy always sort of had them and we know that going back into the early days of the George Burns and Gracie Allen Show. He had a team of writers including his brother who worked with him. So comedy always knew that it needed a group. It was as if they knew the sitcom was an outgrowth of standup comedy or those vaudeville acts they had all been in. Of course, we love The Dick Van Dyke Show taught many people in America — many females in America — you could write for television because there was a female character writing of television, right, in the '60s. So that taught us we had a place in this business which is a good thing. Neil Simon worked in early TV comedy shows and so he then glamourized that in his play so that's a way that people learn about writer's rooms. They see it operate and this was a room that included very famous men. Larry Gelbart who did M*A*S*H. Woody Allen who we can say other things about these days.
For more information on the Screenwriting Research Network, visit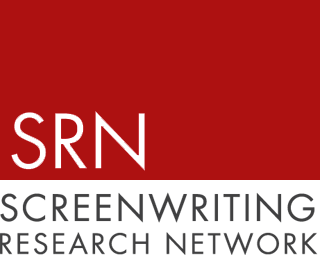 ---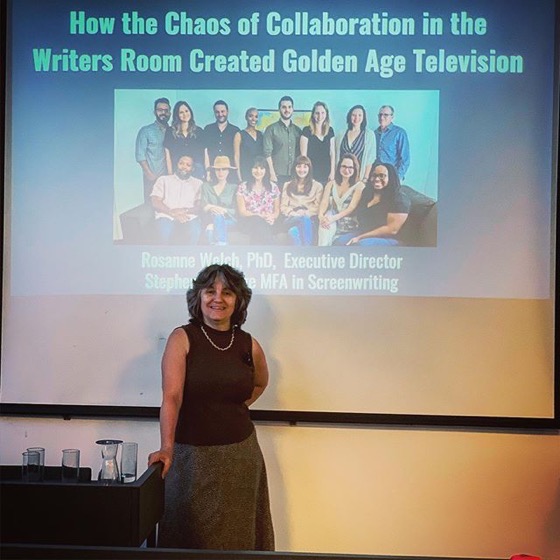 ---
* A portion of each sale from Amazon.com directly supports our blogs
** Many of these books may be available from your local library. Check it out!
Podcast: Play in new window | Download
Subscribe: Google Podcasts | RSS