With the full recording of "How The Chaos Of Collaboration in the Writers Room Created Golden Age Television"
Subscribe to Rosanne's Channel and receive notice of each new video!
When the folks hosting the conference announced their theme as "Screen Narratives: Chaos and Order" the word 'chaos' immediately brought to mind writers rooms. I offered a quick history of writers rooms (the presentations are only 20 minutes long) and then quoted several current showrunners on how they compose their rooms and how they run them.
Transcript:
In all of them, I learned something about how a room should be run, and one of the first things I teach my students is that you have to — you should take a class in psychology. You need you need to know how to read a room and know how to behave in the room with people and that's something that sometimes people don't know. So it's a silly thing but it's true. This — on this episode, Smokescreen, we have two people, Roma Downey who is an Irish-American woman and Della Reese, who is an African-American woman. They would pretend to be other people in people's lives. In this particular episode, Roma always did more work because she was younger and Della only worked three days a week because she was in her 70s. They were going to have Roma portray this gentleman's lawyer and Della portray his maid and I understood how upsetting that would be to my African-American friends if yet another maid character was portrayed by an African-American woman. So I said we shouldn't do that. What if we switched it and the problem was production, Della didn't have many hours in the week to do that filming. So we could have ended the idea there but I was a little pushy then and and I wanted the movement and i suggested we ask her, would she be willing to work an extra day that week for the chance not to play a maid and guess what she said. Exactly.
For more information on the Screenwriting Research Network, visit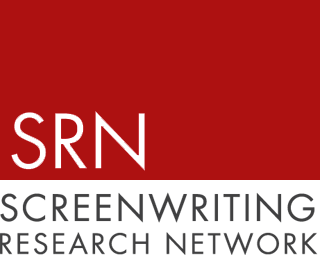 ---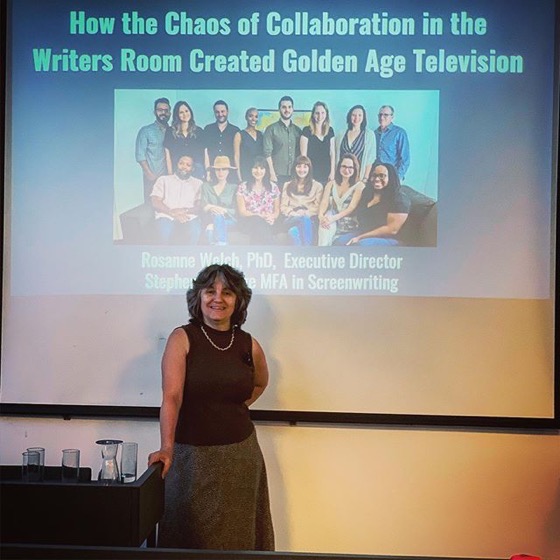 ---
* A portion of each sale from Amazon.com directly supports our blogs
** Many of these books may be available from your local library. Check it out!
Podcast: Play in new window | Download
Subscribe: Google Podcasts | RSS