I recently presented a talk on Torchwood (Why Torchwood Still Matters) where I highlighted a few ways in which the show (airing from 2006 to 2011) came up with progressive and innovative ideas that are being used by other franchises today. 
I always enjoy attending the SD (San Diego) WhoCon because the audiences are so well-informed on the Whoniverse and Whovians love Captain Jack and the crew that made this spinoff program so engaging.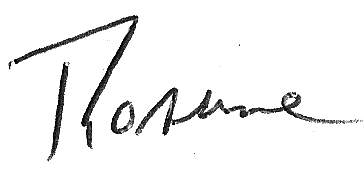 Transcript:
What they did in Torchwood they, of course, repeat when we come along to the Jodie Whittaker Doctor because they made you think we had a regular we didn't have in the pilot. Right? That's a trick that's hard to get away with, but they made sure and wrote in a person who looked like they were part of the team and everything was happening and then they die in the pilot. And you're like, whoa what happened?
They knew what they were doing. They knew they were killing the woman of color in that pilot, but they made sure she came back in Graham's visions – right – he saw the visions of her and Ryan talks about her all the time. They even show The Doctor going to a funeral. How many people have died in the course of Doctor Who – I never once saw any of the Doctors go to a funeral. They respected her enough she stayed to go to her funeral. That's how important that character is. So I think, I wouldn't claim it as that but perhaps that is something they learned and they tried very hard not to do. Which I think is really interesting.
Watch this entire presentation
Podcast: Play in new window | Download
Subscribe: Google Podcasts | RSS