With the full recording of "How The Chaos Of Collaboration in the Writers Room Created Golden Age Television"
Subscribe to Rosanne's Channel and receive notice of each new video!
When the folks hosting the conference announced their theme as "Screen Narratives: Chaos and Order" the word 'chaos' immediately brought to mind writers rooms. I offered a quick history of writers rooms (the presentations are only 20 minutes long) and then quoted several current showrunners on how they compose their rooms and how they run them.
Transcript:
…and then there were many many stories in this one particularly, very quickly, there were people in the room who wanted to shoot down your ideas. Again reading the room and I had an idea about dealing with teenage young men who were fathers and lived in gangs and they had to make a commitment to their real family not their gang family. I knew that someone else in the room would not want me to have the extra script that year because that's a nice chunk of money he would rather have. So my joke is I followed my executive producer into the bathroom because she was a woman and so was I and then I pitched her while we were washing our hands. So that when we walked back in the room, she already liked the idea and for someone else to shoot it down would be to say she had a bad idea and therefore I got whatever. So reading the room has always been a very important lesson. As well as remembering the doctors have power. Whenever you think about side characters, think about making them ethnic because that's really important and then these are just the things that I learned from the room. You have to do research. You have to think about your nightmares. You have to speak up. I teach my female students this all the time. Please speak up. Don't wait for the boys to give you a moment because they won't and then I learned a lot and then I will briefly just say teachers make great writers because they do and collaboration doesn't just happen in tv right because these guys collaborated on those films we have to recognize that so collaboration and chaos makes good quality presentations. Thank you.
For more information on the Screenwriting Research Network, visit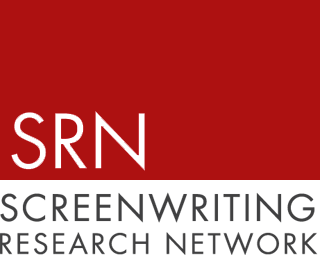 ---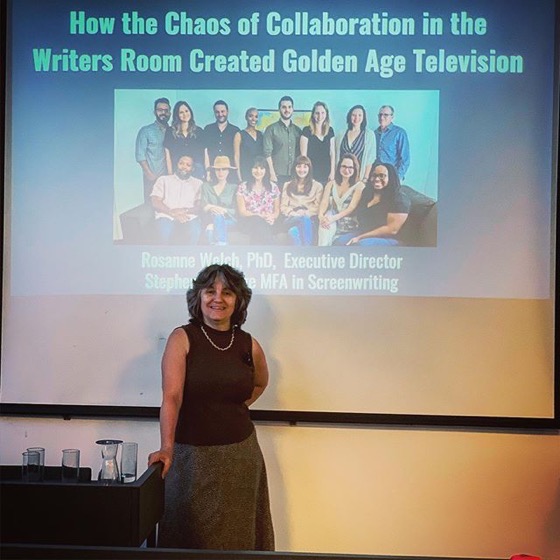 ---
* A portion of each sale from Amazon.com directly supports our blogs
** Many of these books may be available from your local library. Check it out!
Podcast: Play in new window | Download
Subscribe: Google Podcasts | RSS