I recently presented a talk on Torchwood (Why Torchwood Still Matters) where I highlighted a few ways in which the show (airing from 2006 to 2011) came up with progressive and innovative ideas that are being used by other franchises today. 
I always enjoy attending the SD (San Diego) WhoCon because the audiences are so well-informed on the Whoniverse and Whovians love Captain Jack and the crew that made this spinoff program so engaging.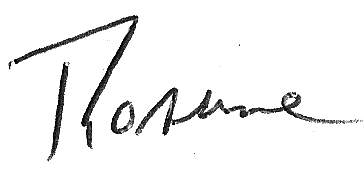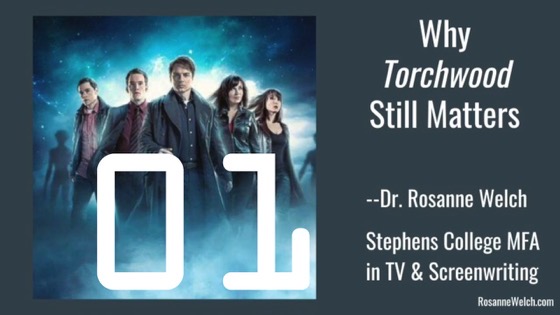 Transcript:
All Right. Welcome, everybody. It's so interesting to me because I mean, hello, Doctor Who is gorgeous and I also really love Torchwood. I mean who thought you could get a spin-off off this show and then gee that was a great idea. There was a great character and then it's really lovely how they sort of seeded it in right and we're gonna talk a little bit about Martha cause you know Martha belonged in this show except then she got the other gig on Law and Order which was like okay good for the actress but you belong in this world. I know you can't really like me too. Me too. You can't cosplay Law & Order. It's really not that interesting. It's just not the same exactly. So we are gonna chat about Why Torchwood Still Matters to me. This is me. You've seen me. It's just a fun picture my college took of me. I did this – I'll do this really fast. I did this yesterday. I work for a college called Stephens College. We teach an MFA in Screenwriting and I believe representation is just so important. This gets us back to Martha right. The fact that Doctor Who was thinking about representation and how well they've been doing that over the years. I was a TV writer before I got into academia. So these are all shows that I worked on. So I'm very interested in things from the writing standpoint not really directing or anything else. Written By Magazine – this magazine the Writer's Guild – got a sample over there because I was able to interview Russell when he came to town to be doing Miracle Day because I knew I was the only person on the editorial board who knew the show. They're like would you like to go talk to him and he was great because like other journalists don't always know his work as well. I'm gonna go talk to this guy and they were discussing little details and it was very fun. Of course, I wanted to go can I write on the show but he'd already hired really cool people who we will talk about in a little bit. This is the article that was so fun to do and just to be sitting in the same room and thinking about what it was like to throw ideas around with him was very cool and there's a bunch of books that I've done.
Podcast: Play in new window | Download
Subscribe: Google Podcasts | RSS