With the full recording of "How The Chaos Of Collaboration in the Writers Room Created Golden Age Television"
Subscribe to Rosanne's Channel and receive notice of each new video!
When the folks hosting the conference announced their theme as "Screen Narratives: Chaos and Order" the word 'chaos' immediately brought to mind writers rooms. I offered a quick history of writers rooms (the presentations are only 20 minutes long) and then quoted several current showrunners on how they compose their rooms and how they run them.
Transcript
And I think that's where we started to learn that, particularly in television, you had to find people with a defined voice and that is something you could build a show around and so when I define voice everyone has a slightly different concept but to me, it's a simple matter of your opinion and the style in which you deliver it and that tells us your different voice and I think some of the shows I'm going to mention — it's very clear they have very unique voices and that's where they come from. So we started to recognize that the idea of the creator and television was the writer and that person should run the entire show themselves and should begin to gather about them a group of people who could mimic their voice while still keeping their own. That was the difficult job of television which is also still a difficult thing to teach students to write a spec script that sounds like, but doesn't obliterate, your own voice, and that's what you're trying to do in the room, which again, is more chaotic than I would say.
For more information on the Screenwriting Research Network, visit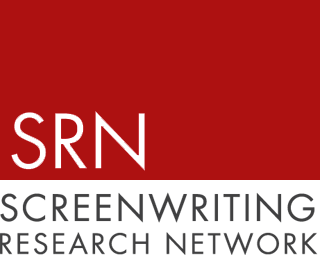 ---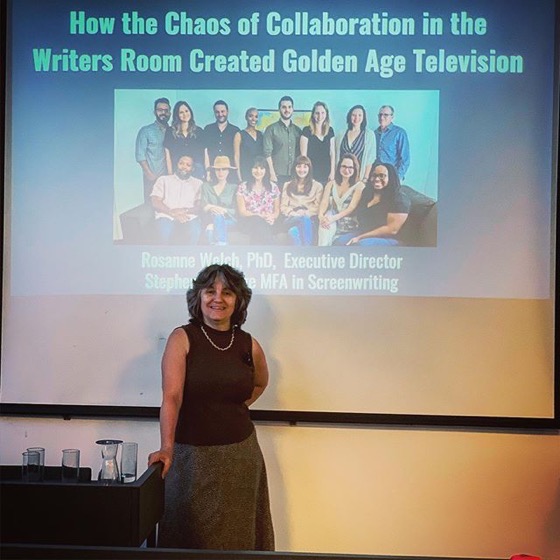 ---
* A portion of each sale from Amazon.com directly supports our blogs
** Many of these books may be available from your local library. Check it out!
Podcast: Play in new window | Download
Subscribe: Google Podcasts | RSS