With the full recording of "How The Chaos Of Collaboration in the Writers Room Created Golden Age Television"
Subscribe to Rosanne's Channel and receive notice of each new video!
When the folks hosting the conference announced their theme as "Screen Narratives: Chaos and Order" the word 'chaos' immediately brought to mind writers rooms. I offered a quick history of writers rooms (the presentations are only 20 minutes long) and then quoted several current showrunners on how they compose their rooms and how they run them.
Transcript
Stephen Cannell — who's the first person I worked for as an assistant — they tell a great story when he was in the writer's pool Universal. They came in for this show, Adam-12, they said we need an idea for the show. Who wants to write one and the first thing that came to him was — they're policemen who rode around in a squad car all day — and his unique idea was, what if they got the squad car that was misbehaving — that had engine trouble and a flat tire and everything went wrong with the car. So the whole episode was about these men managing the tool of their job more than managing what the crime of the week was and that stood out in people's minds. He was using the formula in a different way and that started to make people pay attention to him. So that he could leave and do other things.
For more information on the Screenwriting Research Network, visit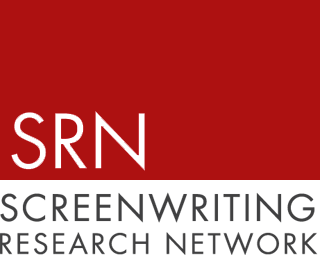 ---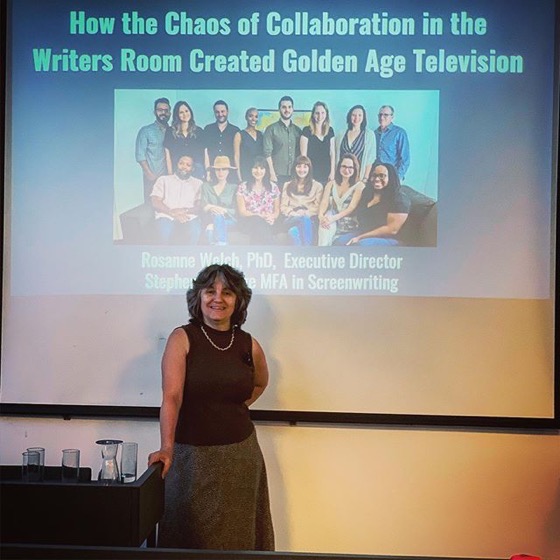 ---
* A portion of each sale from Amazon.com directly supports our blogs
** Many of these books may be available from your local library. Check it out!
Podcast: Play in new window | Download
Subscribe: Google Podcasts | RSS