It was great to be able to attend this year's SD WhoCon in San Diego and present this lecture on "The Difficulties and Delicacies of Writing the First Female Doctor in 50+ years" in which I discuss how successful I think showrunner Christopher Chibnall was in making that transition.
It gave me a chance to talk about the creative work of a showrunner/screenwriter while also reconnecting to some friends we had met at this same convention some 3 years ago – and to talk about one of my favorite subjects – Doctor Who!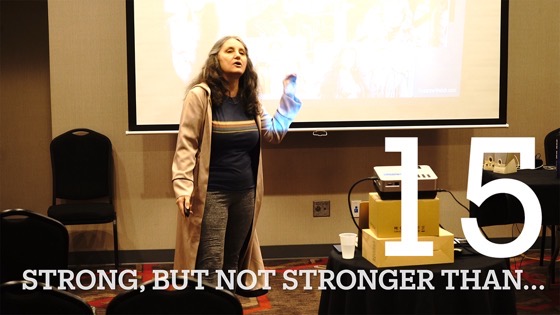 Transcript:
These issues of finding men who can be strong but not stronger than have happened in television before. I'm a huge Buffy fan all right. I get to – I could do many a lecture on Buffy and think about it right? We had both David Boreanaz and James Marsters. Of course, Marsters will appear in Torchwood for us again later. They had to be strong but she always was the one who solved the problem. It was her skill but did it. Whether it was the strength of her emotion that she could avoid how much she loved Angel in order to have to kill him – spoiler alert if you're not a Buffy fan – but that's a really tricky thing and also of course even Xander, they dealt with a character who could be strong again emotionally but he was never physically stronger than Buffy, right? You could say the same obviously for the current day Wonder Woman, right? How do you balance that out and that was Alan Heinberg, who's a wonderful writer. Came out of the Shondaland universe and then ended up doing Wonder Woman. He's now doing Sandman in the UK with Neil Gaiman. So again the Doctor Who connection and that's coming out later this year and of course, this goes back to the 70s and the Bionic Woman who was surrounded by men who had to be intelligent and helpful but not better than her. So this is something Chibnall had to have in mind as he put this together.
Watch this entire presentation
Podcast: Play in new window | Download
Subscribe: Google Podcasts | RSS