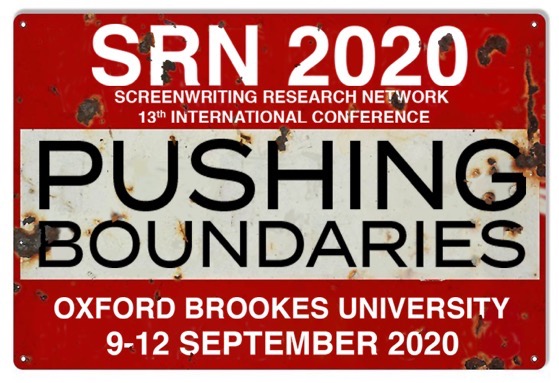 Of all the conferences I attend, the Screenwriting Research Network conference has been the most valuable in both information I attain from the many panels – there are always too many to see and too little time to see them. (SMILE) But also from the connections I have made which have brought international guest speakers to my MFA program and new colleagues for me to collaborate with on articles, special issues of our journal – and books!  And I have been able to help publish several of the alums of my program as the Book Reviews Editor of our Journal of Screenwriting.
Yes, the conferences are typically held overseas, so travel can be costly, but they have also given my family the excuse to see Dunedin, New Zealand, Porto, Portugal, Milan, Italy and Leeds, England so the money has been well spent.
Most importantly, if you can't make Oxford 2020 – I hope you mark your calendars for Missouri 2022 (on the beautiful campus of Stephens College).
---
From the Screenwriting Research Network…
The 13th annual International Conference of the Screenwriting Research Network (SRN 2020) will be hosted by Oxford Brookes University in the UK, on Wednesday 9 through Saturday 12 September.
The Conference is organized by the Film Studies Research Unit with the support of the School of Arts of Oxford Brookes University through Quality-Related (QR) research funding. The main location of the Conference will be at Headington Campus. Oxford is well known for its history, culture and academic tradition.
In order to ensure timely notification of shortlisted delegates and subsequent travel planning, please note the deadline for the submission of all proposals/abstracts by 15 December 2019.
We will keep updating the website with useful information about the conference in the forthcoming months, so keep coming back!
 
Essential information
Calendar (summary of deadlines)
Submissions of abstracts by:                          15 December 2019
Shortlisting/notification of acceptance by:    End of January 2020
Early-bird registration:                                   From early March until 31 May 2020
Regular registration by:                                  15 July 2020
Late registration by:                                        25 August 2020
Conference:                                                     9-12 September 2020
Submissions via email and contact: info@srn2020.com
Keynotes speakers and special guests to be announced in early 2020